School friendly stock available.
In Partnership with HP education partners, HP is bringing in over 20 thousand HP 255 laptops to supply UK educational establishments in light of shortages and supply issues faced during CV19.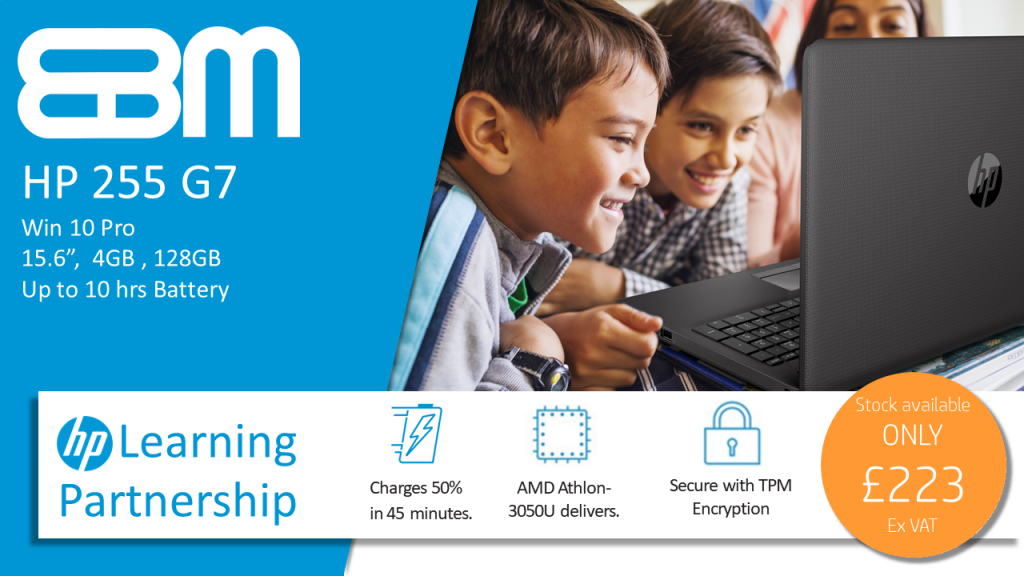 Well, that's great, but what are they, what do they cost and when are they landing?
These HP 255 are 15.6″ AMD Athlon, with 4GB RAM and 128 SSD so will competently run all office applications as well as low end rendering and the basics required for most pupils.
They are on a pre-built bid, so they are only £223 for a Win10 machine whether you want 1 unit or thousands.
The first shipment is due to land into distribution in the first week of September, not perfect we know but better than Nov timelines offered by many other Chromebook manufacturers). The second shipment is due a month later.
If you are interested please visit the learning partnership website and register your school with EBM, if you are unsure of your school's URN it can be found via the government's website.