It's time to turn it up to 11 with a great new HP Device.
Up to £7,500 Cashback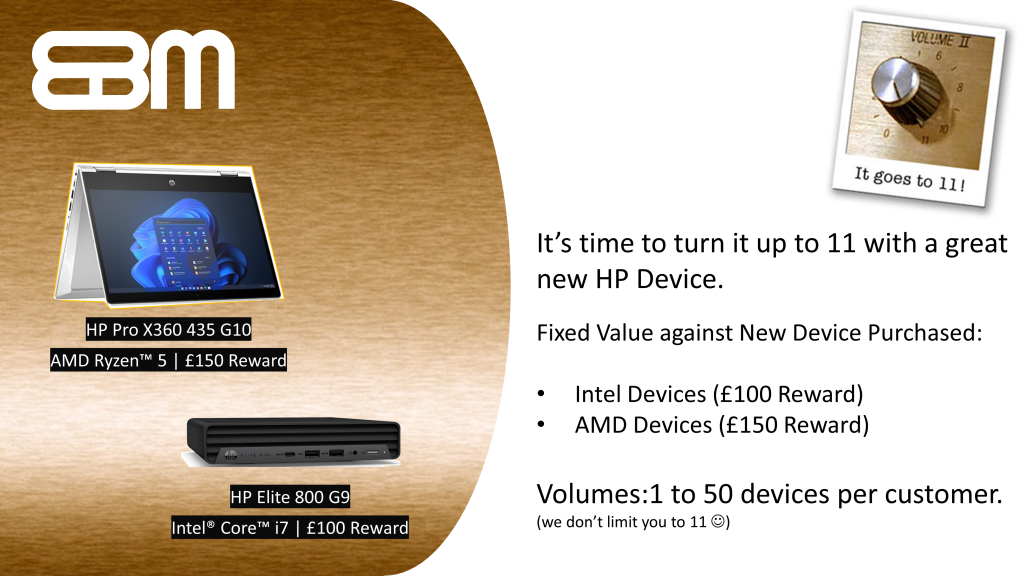 Windows 11 device requirements (Windows 11 System Requirements – Microsoft Support) could mean current devices are holding you back, we want you to be able to fully benefit and turn it up to 11.

To access the rewards simply purchase a HP qualifying device to receive up to £150 cashback per unit. You can claim for up to 50 devices giving a maximum reward of £7,500. To earn this reward, you must trade-in laptop or desktop PCs that are up to 8 years old and in working condition.