EBM achieves 4 Stars in HP's Partner Sustainable Impact Awards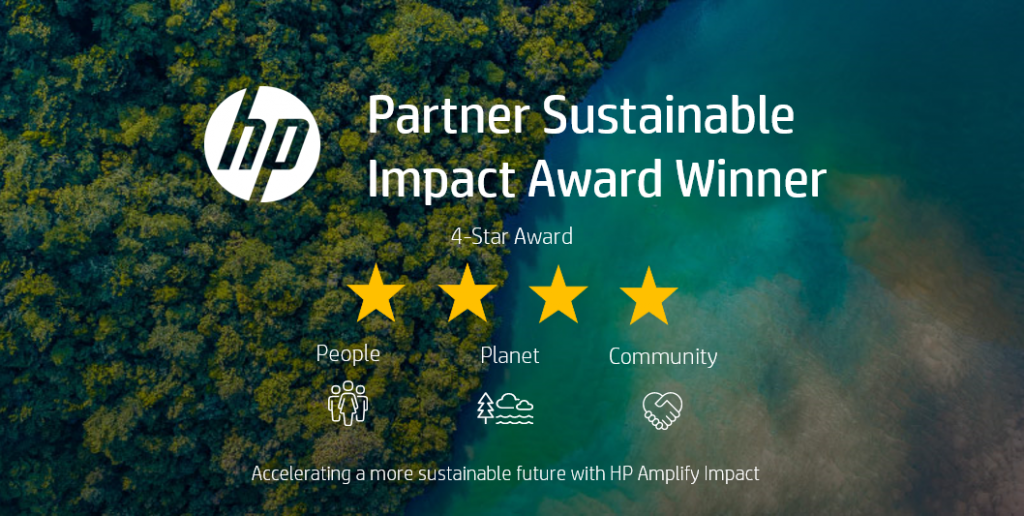 HP's new Amplify Impact™ program extends HP's Sustainable Impact strategy and invites partners to drive meaningful change across the global IT industry. Partners that pledge to join HP Amplify Impact will tap into HP's extensive knowledge, training and resources to assess and improve their own sustainability performance while optimising sustainability-driven sales opportunities. HP has set an ambitious goal of enrolling at least 50 percent of its HP Amplify™ partners in the voluntary program by 2025.
Creating an Ecosystem of Accountability
EBM is committed to creating lasting, positive change for the planet, people and our communities. Together we can drive even greater impact in our industry.