HP's new Fortis range was front and centre at the BETT show last month, this new portfolio of laptops built to withstand the rigors of education environments, these devices are now primed for a June release.
When it comes to education devices, strength and durability reduces downtime which translates to increased instructional time. Built for active and mobile learners, the new HP Fortis portfolio embodies the strength and durability needed to help withstand drops, resist spills, and keep keys where they belong: on the keyboard!
We've always loved the X360 range as it enables so many teaching and learning activities. The real-world facing camera enables flip learning, as well as easy capture of progress in Art, DT, Science and more. The ability to fold the laptop enables cooperative learning , and the intuitive touch screen is a must. HP's addition of a garaged pen enables teachers to sent materials directly to students without the, often disruptive, need to print. Remote learning is further enabled on device with the ability to annotate on-screen.
Whilst ruggedized education devices are nothing new HP has gone further with reinforced power and USB-C® ports to limit damage from accidentally tugged cables, mechanically reinforced corners, co-moulded rubber trims to absorb shocks and reinforced hinges to reduce stress on the hinges from repeated opening and closing.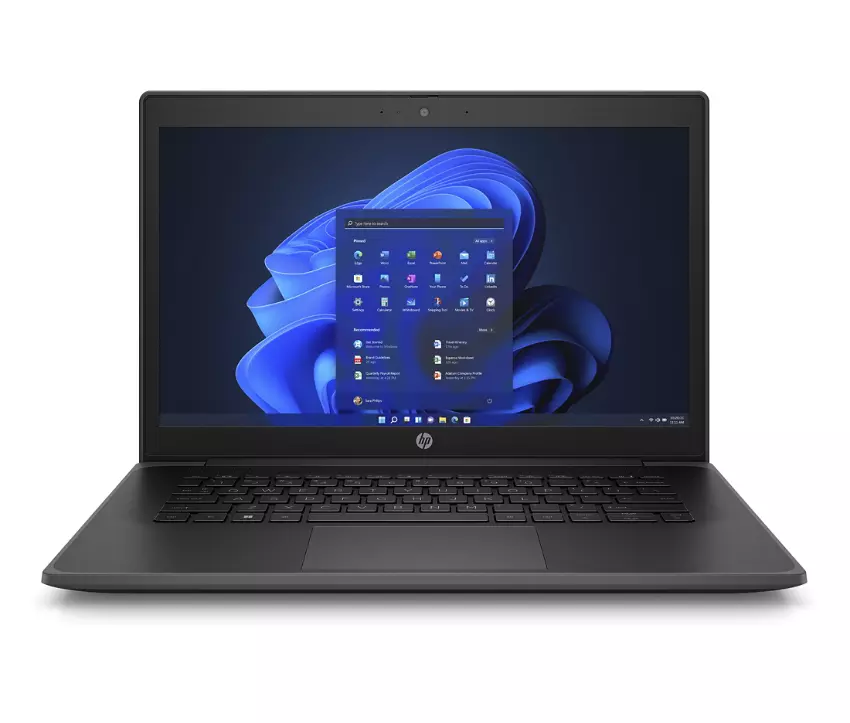 HP has also increased it's range to include 14″ Clamshell Laptops as to support multiple learning requirements, these devices are also available in Google Chrome variants. The Windows based devices will be available with options for Celeron, i3 and i5 CPUs.
New Devices:
HP ProBook Fortis 14" G9 – Powered by Intel processors with Windows 11 Pro, Windows 11 Pro Education or Windows 11 SE, students can easily collaborate and reliably access assignments with Wi-Fi 6 and optional 4G LTE connectivity
HP Fortis 14" G10 Chromebook – Purpose-built for cloud-native learning. Powered by Intel® processors with optional 4G LTE for reliable connectivity,  enabling students to access their classroom from almost anywhere
HP Pro x360 Fortis 11" G9 – Powered by Intel processors with Windows 11 Pro, Windows 11 Pro Education or Windows 11 SE, students can access assignments and apps seamlessly with Wi-Fi 6 and optional 4G LTE.
HP Fortis 11" G9 Q Chromebook, powered by the robust Snapdragon® 7c compute platform, is exceptionally equipped for cloud-native mobile learning and provides secure and reliable access to the classroom. This Chromebook is HP's thinnest and lightest Fortis device built for the rigors of today's students and providing ultimate portability. 
+ more variants and options
For more information, pricing and availability, please contact your account manager or call sales on 02073241991