Education Specialists
Trust in the experts to help keep your school running at its absolute best. We're here to provide the level of support you need to turn your initiatives into success stories, and to help increase student achievement and improve outcomes through the most effective use of the latest technology.
EBM is a HP and Lenovo Specialist in Education, meaning we're always there for you, and you can rely on us to provide best in class solutions, and financial support.
We give you so many additional benefits to help you build your ICT infrastructure further, such as a guaranteed discount for education, enhanced support, free project management and guidance, and tools to give you clarity over your whole network.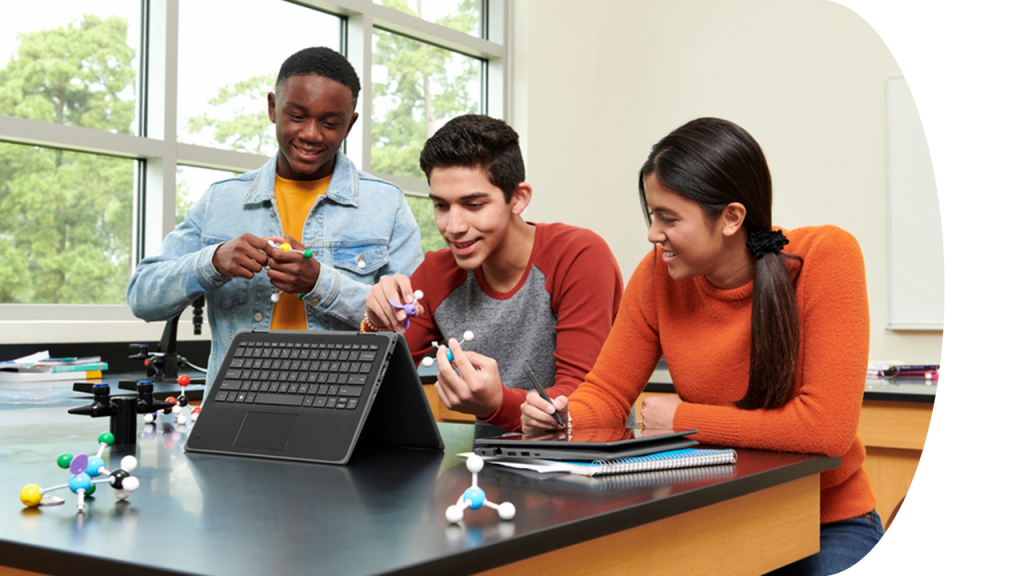 Get the right kit to suit your needs
Let our specialists assist with your deployment, to reduce over procurement and unnecessary spend and help you to ensure that your classroom teachers fully utilise the IT delivered and improve teaching and learning
Spread your ICT budget with EBM and Financial Services
We offer great financing solutions to help you stretch your budget further. Lease or purchase new ICT equipment and spread the cost over 3 or 5 years, in total compliance with government guidelines.
Unleash the value of your old ICT equipment with Our Asset Recovery Programme, releasing much more into your budget with cash for your old assets.
Lenovo ConnectED
Earn up to 25% of your purchase price when you buy selected products and trade in ANY piece of qualifying Education Technology including computers, printers, interactive whiteboards and servers.
Digital Equity
Show us why your school should win £25,000 to spend on EdTech equipment and services. Every 3 months we are giving away rewards!
Trade-in
We offer a full 'tech' buy back with guaranteed pricing. Projectors, Smart Boards, Un supported tablets, multi format printers, the 'mistake in the cupboard' solved by Lenovo and partners.
EdTech Community
Work with the wider EdTech Community. Lenovo ConnectED includes access to a fully curated catalogue of the best suppliers and services for schools. you.
HP Brighter Futures
HP Brighter Futures is a comprehensive programme of special pricing, and HP Trade-in Rewards and for schools colleges and academies get even more value from their investment in HP technology.
HOW IT WORKS
PURCHASE
Purchase your qualifying HP products within the promotional period
CLAIM
Submit your online claim here within 30 days of your date of purchase.
TRADE-IN
Send your trade-in device(s) within 60 days of approval of your claim.
DfE approved Education Provider
EBM's commitment to providing value for money, as well as, quality advice and guidance has been recognised by our addition as a supplier on the Everything ICT framework.
How to buy through Everything ICT
Direct Award
As an approved supplier on the framework, and we can demonstrate value for money, you can direct award through Everything ICT.
Multiple Quotes
If you need three quotes to meet your internal procedures, Everything ICT can produce the quotes.
Mini-Competition
If you want to see what different suppliers have to offer, Everything ICT can run a mini-competition for you.